Articles by Dr. Kim Eisen, HHCP, EFTCert
(Newest articles listed first)
Even though person on Coumadin (blood thinner)
Submitted on 01/27/2010 by Dr. Kim Eisen, HHCP, EFTCert
Fear of Animals
Submitted on 01/27/2010 by Dr. Kim Eisen, HHCP, EFTCert
Birthday party disappointment
Submitted on 01/27/2010 by Dr. Kim Eisen, HHCP, EFTCert
What you need to know
Submitted on 01/27/2010 by Dr. Kim Eisen, HHCP, EFTCert
Pain and Movement restored in 30 minutes
Submitted on 01/27/2010 by Dr. Kim Eisen, HHCP, EFTCert
Ending the nightmare of PTSD
Submitted on 01/27/2010 by Dr. Kim Eisen, HHCP, EFTCert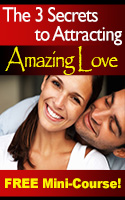 Discover the 3 Keys to
Finding Lasting Love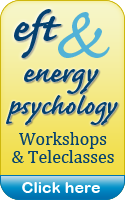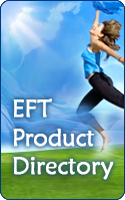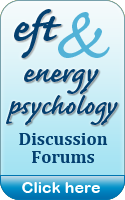 EFT never ceases to amaze me! The process is gentle and often provides benefits where other methods fail.

— Dr. R. Vergini, MD

Your emotional health, your success in the world, and your level of joy can all be dramatically enhanced by shifting the energies that regulate them. That is the promise of the fascinating new field of Energy Psychology.

— David Feinstein, PhD